Nurture your Customers with Sales activities
Manage your Sales activities from Sales Order to Customer Payment
Dashboard with Sales Details
Get Accurate Financial Statement
Olivo Business provide financial statement and you can check from wherever you are
Statement of Account & Income Statement
Accounting for all the non-Accountants
Anyone can use Olivo Business without any accounting knowledge
Everybody Gets a Dashboard
User Friendly, Simple & Powerfull
Choose the Best Online Invoicing Plan for Your Business
Our pricing is for complete solution includung services. And not for just software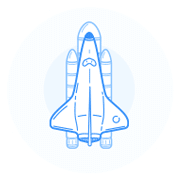 Standard
Sales Invoice
Customer Payment
Purchase Invoice
Vendor Payment
Finance
Sales Quotation
Inventory
Sales Order
Purchase Order
Approval with work flow
Multiple Branches
Multiple Locations
Employee Information
Employee Leaves
Salary Processing
Salary Payment
Employee Loans and Advances
15,999
One Time Payment
Sign up
Premium
Sales Invoice
Customer Payment
Purchase Invoice
Vendor Payment
Finance
Sales Quotation
Inventory
Sales Order
Purchase Order
Approval with work flow
Multiple Branches
Multiple Locations
Employee Information
Employee Leaves
Salary Processing
Salary Payment
Employee Loans and Advances
35,999
One Time Payment
Sign up
Premium Plus
Sales Invoice
Customer Payment
Purchase Invoice
Vendor Payment
Finance
Sales Quotation
Inventory
Sales Order
Purchase Order
Approval with work flow
Multiple Branches
Multiple Locations
Employee Information
Employee Leaves
Salary Processing
Salary Payment
Employee Loans and Advances
55,999
One Time Payment
Sign up
Experience the OlivoBusiness Cloud Now!
demo link
User: demo@olivobusiness.com
Pwd: demo@olivobusiness.com
Try your great EXPERIENCE!
with our Cloud ERP
Introducing new cloud ERP with best DASHBOARDS, MOST user friendly and SIMPLE to use from Olivo family.
OlivoERP handles your total business needs with one powerful solution which manages your CRM, Sales, Finance, HR, Payroll, Fixed Asset, Contracts, Projects and more.
Visit NOW!